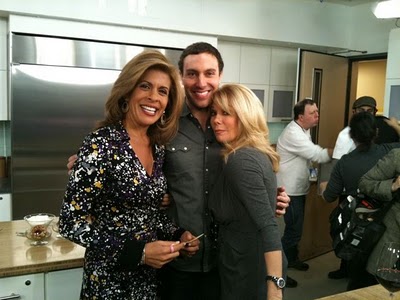 For those of you who missed The TODAY Show segment, check it out here.
All in all, I had a great time with Kathie Lee and Hoda - two wonderful, funny, beautiful, and spontaneous women. I guess I'll have to divulge some more of my personal life on my next visit :)
To the staff, producers, food stylists, etc. it was certainly a pleasure meeting and working with everyone. All top notch talent and people.
Last but not least, a special thanks to all of those who tuned in - we had an army of folks supporting us via blogs, facebook, twitter, etc - and I can't thank you enough.
Back in Nashville for a bit - then in the words of the great Willie Nelson, I'll be "on the road again"
Cheers!
MM