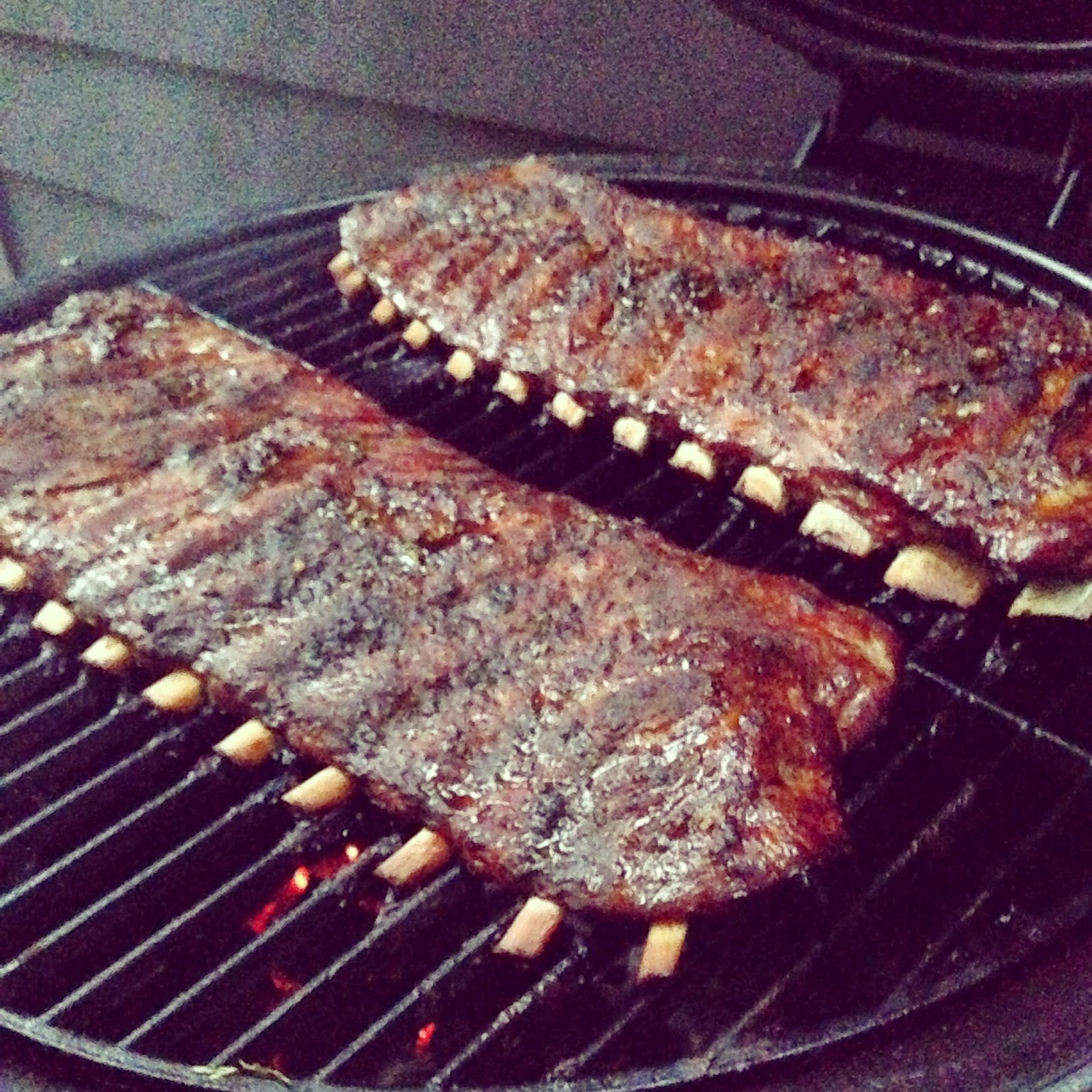 Not gonna lie - I've been smoking everything lately.
Give me a cool, crisp fall weekend - a cooler full of beer - and pound after pound of delicious pork, and you'll find me in my backyard maintaining my smoker.
Truth be told, I've always been a big fan of the Big Green Egg smoker - but the trouble is that they are so darn expensive. For young gents just starting out, throwing down $1800 bucks on an "accessory" grill just doesn't make a whole lot of sense.
Fortunately, I've found your solution - it can be purchased through our friends at Home Depot here. Yes, that price is right - $329 for the whole kit and kaboodle. Better yet, you can have it assembled and ready for your first rack of ribs in under an hour.
Why so cheap? Brand/Name for firsts - this grill is made by Chargriller which doesn't have the notoriety of the BGE. Second - it's not ceramic. In fact, it's a porcelain grill, which is a much cheaper insulator. The positive is that the porcelain is much lighter, and it has less of a tendancy to simply just "crack" - which is an issue with some ceramic grills. That said - the porcelain does not retain the heat as well as the egg - that's the drawback here. I'd say that it's about 80% as good . . . but remember, it's 1/5 of the cost. You might spend a bit more time "maintaining" the smoker - but that's what cold beers are for.
If y'all want more info on this purchase - contact me in the comments - I can spell out all the techniques you'll need to make this a hit at your home.
Meanwhile, let's get back to ribs. I've been literally smoking ribs every weekend this football season. St Louis Cut is my preferred style - it's sorta like the T-bone of ribs - it features a lot of the tenderness of a Baby Back cut, with more flavor and meat.
I'm somewhat of a purist when it comes to making ribs . . . a bit of a heavily salted dry rub, and no, absolutely not, any sauce. Shame on you for wanting to sauce ribs that have been perfectly smoked.
I'm detailing this recipe quite a bit more in my upcoming book - A Southern Gentleman's Kitchen. But for now, here are the basics.
1 3 - 4 lb rack St. Louis Style Ribs - membrane removed
2 Tbsp. yellow mustard
1/2 cup light brown sugar
1 1/2 Tbsp. kosher salt
1 Tbsp. fresh cracked pepper
1 tsp. garlic powder
1 tsp. chili powder
1/2 tsp. cayenne pepper
1. Coat entire rib rack in mustard. Mix remaining ingredients in a separate bowl until combined. Rub mixture all over the ribs, especially the meat portions (not the bone) until the mixture is thoroughly incorporated.
2. Prepare smoker with soaked wood (apple, peach, hickory) for indirect grilling at 225 degrees F. Smoke ribs for 3 1/2 - 4 hours (meat should retract from rib exterior roughly 1 inch, per the picture above).
3. Remove ribs, tent with foil for 15 minutes. Slice and serve.