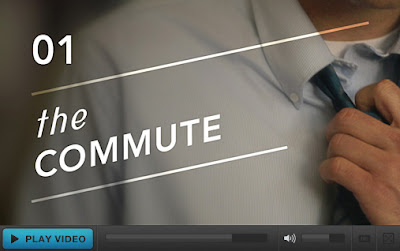 www.cheesecupid.com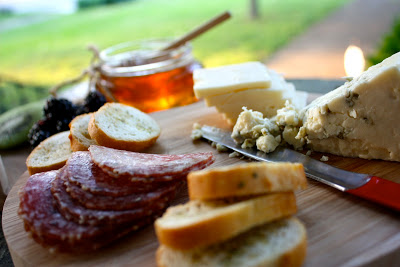 Check out my guest post on WisconsinCheeseTalk.com.
IMPORTANT - enter our giveaway for $25.00 worth of FREE WISCONSIN CHEESE by visiting their site, www.cheesecupid.com, and watching their "flavorful stories" videos. Comments on haveheroverfordinner.com and our Facebook page regarding these great videos will all be entered for consideration.
Share your most flavorful stories and enter your comments for a chance to win!!!

I've always been a sucker for dining en plein air - and now that the beautiful spring weather is officially upon us, I thought it prudent to gather up a group of friends for an afternoon twilight hour filled with conversation, wine, and of course - great cheese.

Assembling such a front porch gathering is my favorite form of entertaining. Instead of slaving away for hours in a kitchen, I like to carefully put together a board of varying ingredients - each delicious in their own right. Be advised, however that this is not simply an opportunity to clean out the pantry. Rather, I like to put quite a bit of thought into everything that hits my plate . . .

Check out the rest of my post, including my pairing notes by visiting WisconsinCheeseTalk.com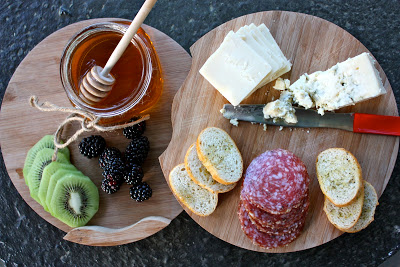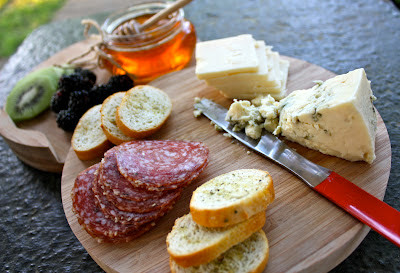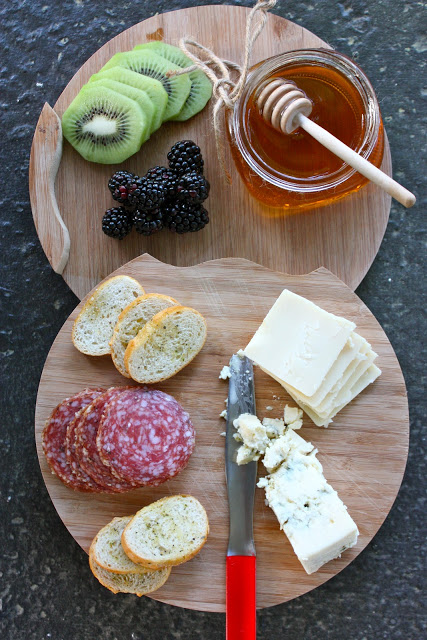 Visit the site by clicking here, view the videos, and enter your comments below or on our FB page to win $25 worth of Wisconsin Cheese!!!