I had the pleasure of visiting Gettysburg, PA this week. Prior to my arrival, I scoped out the ins/outs of the town, and I was happy to find the newly renovated Gettysburg Hotel located downtown. Not expecting much - I was genuinely surprised. In preparing for the 150 anniversary of this historic battle - this town is buzzing like a street corner out of Manhattan.
If you've never visited the battle site - it's a must do as an American. In fact, I took the opportunity to run from downtown to the battlefield, making my way around the entire perimeter of the field traversing both the Union and Confederate sides. It's a somber place - to say the very least. Though it looks like this today - history holds a much more gruesome detail.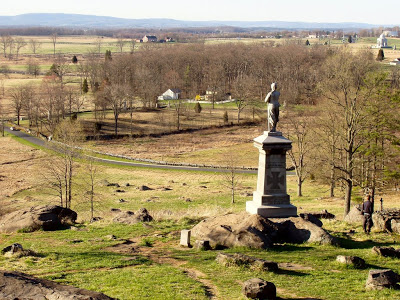 150 years ago, these same fields were littered with lead, sweat, blood, tears, and men.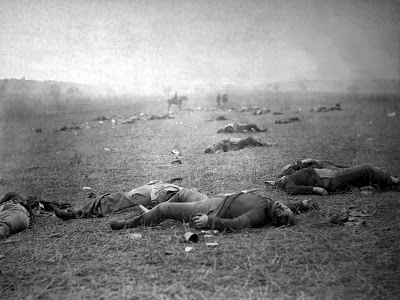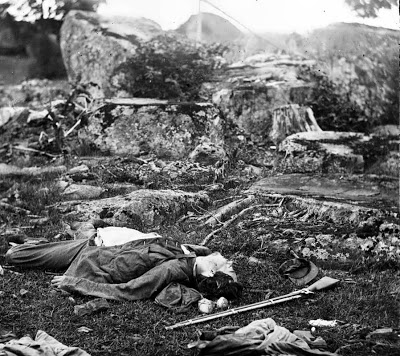 Not to get too depressing, I must say that making the 10 mi run around the battlefield at dusk was one of the more memorable experiences I've had in my lifetime. This place is spiritual - go visit.
On a lighter note - while you are there you'll have your pick of some pretty solid cuisine. The folks around town patronize their pubs, shops, restaurants, and hotels. I'm not talking all touristy joints either.
My favorite haunt was Ernies Texas Lunch - a diner just off the main square. They just don't make places like this anymore. True Americana.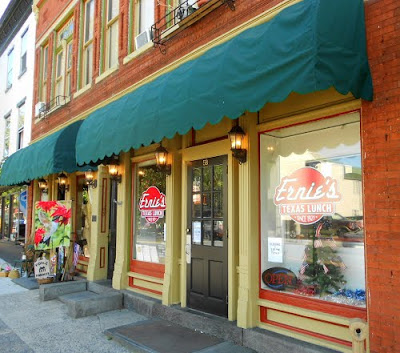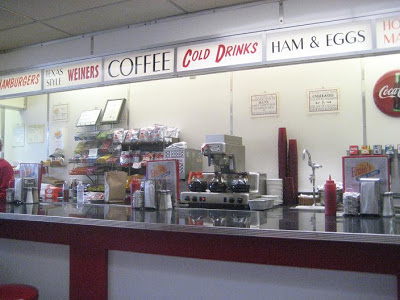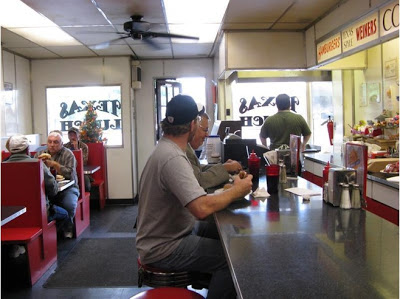 I belied up to the bar counter for a western omelet, home fries, and coffee. Service came with a smile, and the clientele - all locals - were friendly to boot. I struck up conversation with Frank - a Pittsburgh native - who filled me in on hub-a-bub of the town while he devoured his Tuesday special of bacon, eggs, and home fries, all slathered with a heady shake of black pepper. I'll admit - I was a young guy sitting in Ernies, as the entire generation looked to stretch well into their 70's - 90's - but they weren't short on friendliness or humor.
I hope my generation is able to sustain, build, and appreciate such wonderful places.
Thank you Gettysburg - a great trip indeed - and I'm even more proud to be an American after visiting your fine city streets.
MM