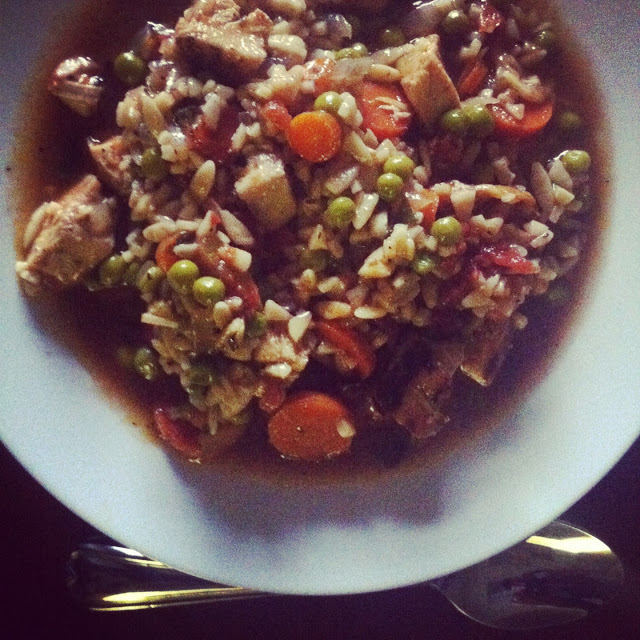 The Holidays are about over - but I've still got a lot of leftovers. Not to mention the fact that I'm trying to get back to eating as healthy as possible. So it goes - I don't want to waste all of that food - nor do I want to get myself right back into a food coma.
With the colder snow storms making their way into Nashville - this was the perfect recipe to keep me warm, ditch some leftovers, and eat healthy - not to mention stay on budget.
By grilling the chicken, you really enhance the flavor of this soup. At the same time, it helps to quicken the overall cooking process altogether.
I suggest making this over the weekend - serves 4 with filling and comforting ease.
Tuscan Grilled Chicken + Vegetable Soup
1.5 lbs Chicken Breasts
Kosher Salt
Fresh Cracked Pepper
Dried Italian Seasoning
EVOO
Grill chicken breasts until cooked through. Rest for 5 minutes, dice, and add to soup when finished.
. . . Meanwhile
EVOO
1 Onion, finely diced
4 Carrots, thinly sliced
4 Cloves Garlic, minced
1 Can Fire Roasted Tomatoes
32 oz Chicken Stock
1/2 Cup Orzo Pasta
1 1/2 Cups Frozen Green Peas
10 Fresh Basil Leaves, chopped
Parmigiano Reggiano Cheese
Saute onions and carrots in EVOO in a dutch oven over medium high heat for 5 minutes, or until just tender. Add garlic and continue to saute for another 3 - 5 minutes. Next, add tomatoes and stock - adjust seasoning with salt and pepper and bring to a boil. Add orzo and allow to simmer for 10 minutes, or until orzo is tender. Add green peas and cook for 2 minutes - taste and adjust seasoning w/ S+P. Turn off heat, add fresh basil (add grilled chicken here too). Stir until incorporated. Serve w/ grated parmigiano.