Last month, I got to switch coasts from my last trip in PEI, Canada to the far west coast - braving the rich waters of The San Juan Islands in Washington state. It was an incredible trip - made better by meeting new friends, plenty of characters, and of course cooking and eating great food. If you've never been - I highly suggest going. But to do it right, you need to get on a boat. Perusing each island on your own schedule, charting your own course - and destiny - is the way this beautiful paradise is meant to be discovered.
The San Juan Islands are an archipelago chain just off the mainland, about a 90 minute drive from Seattle, accessible by ferry, plane, and personal/chartered water crafts.
Each and every island posses its own character - from wild life sanctuaries to islander townies to quaint villages boasting an array of lively restaurants and bars.
You can check out Discover Boating's page for a full guide to The San Juan Islands on your next visit. Better yet? They've got you covered on some of the most unique travel/boating destinations in the country!
Getting down to food - you can check out my recipes, some of which are pictured below, in a recent feature from my trip over at The Art of Manliness. There's a wealth of info in the article, including where to stay, where to go, how to get there - by boat - and also the proper way to filet a big ole king salmon. Tip - you've got to catch one to filet it!
Anyways, here are some of the pictures and highlights from the trip. Unbelievable to think I took all these pictures, and I'm in NONE of them! The joys of being behind the camera I suppose.
Oh well . . . there's always next time.
Cheers!
MM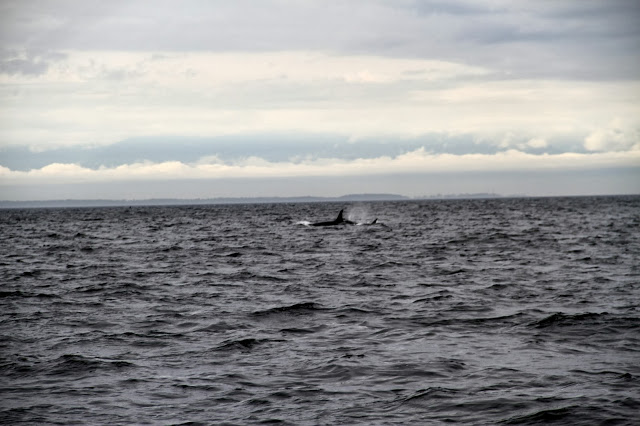 An Orca and pup in the distance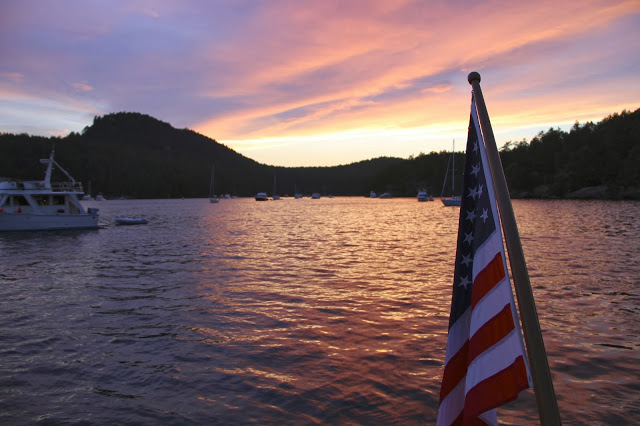 America - Sunset view from the boat.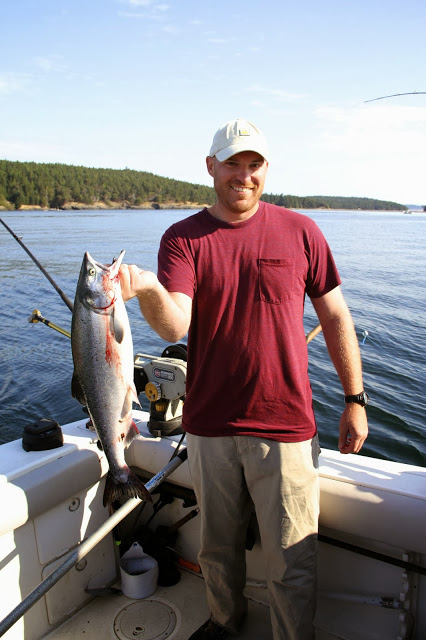 My Pal Kirk landing a Pinkie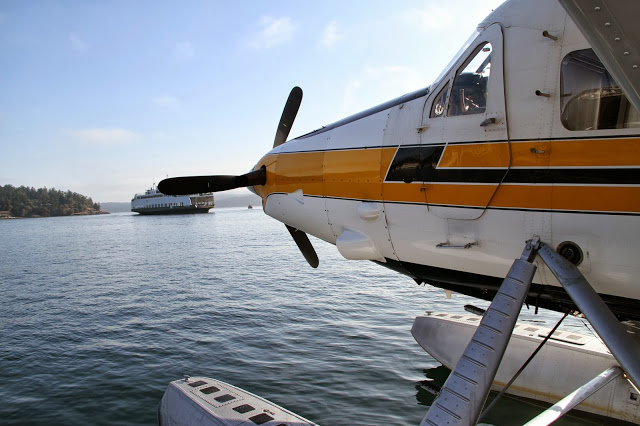 Choose your own adventure - Ferry vs. Seaplane.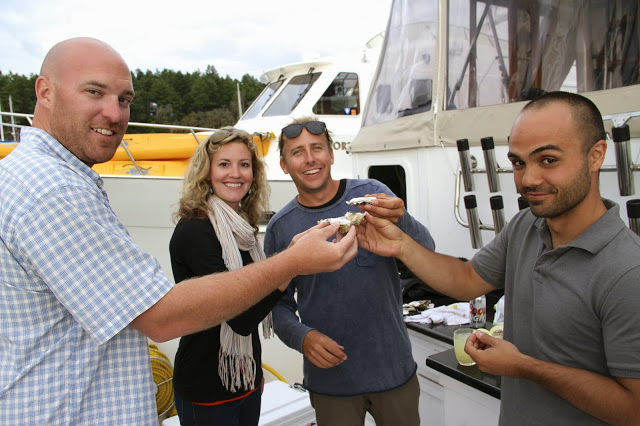 Dockside Dining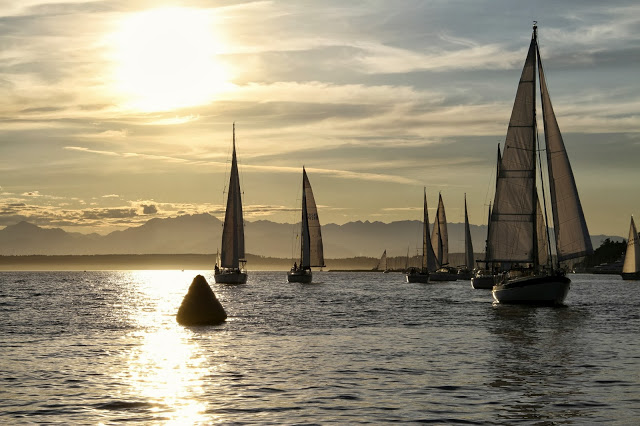 Seattle Sailing Series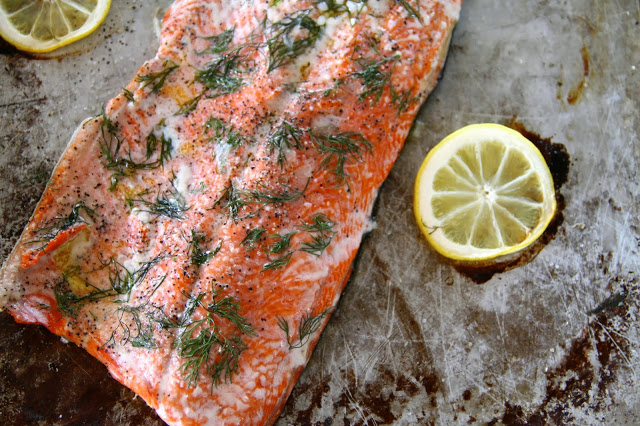 Simply Seared Sockeye Salmon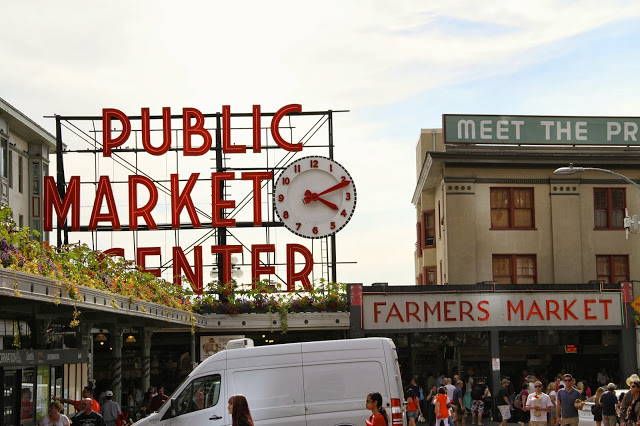 Public Market - Seattle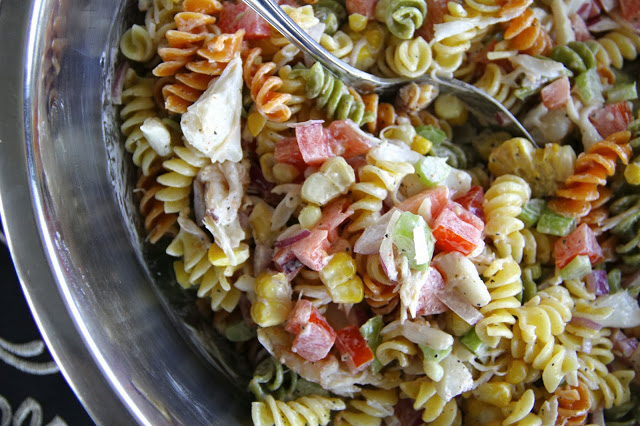 Dungeness Crab Pasta Salad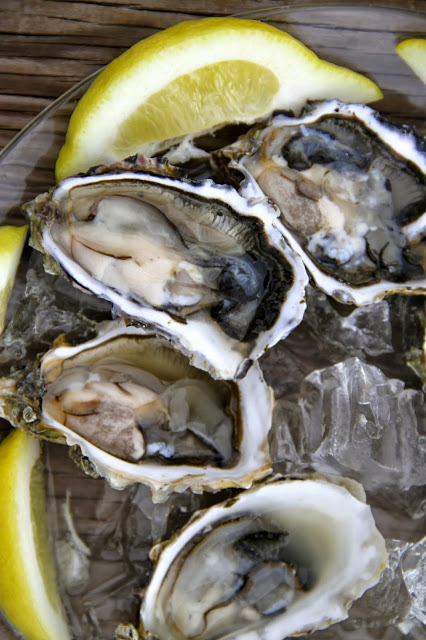 Oysters on the Half Shell