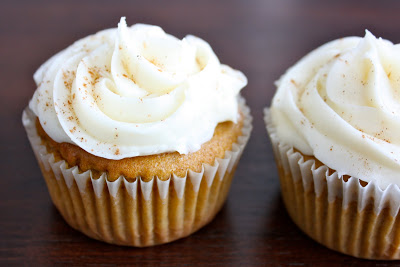 I've never been a huge fan of dessert. Honestly, if given the choice between doubling the size of my entree, or eating a normal portion + dessert, I'll up-size my meal any day of the week. I suppose my taste buds lean more towards the savory than the sweet.
But, for all you gentleman out there, dessert is a necessary part of the in-home dating and dining experience. Not necessarily because it is 'needed', rather it is 'expected'.
The object of your desire wants to finish off her meal with an indulgent treat. She'll also make the claim that she 'never treats herself' to such calorie-laden delights. Sure, we know better, but then again it's best to just play along. Let her know that it's cool to indulge and she'll be eating out of your hand in no-time.
With that said, I'm already moving mountains by getting you into the kitchen. I don't really expect, nor do I want you to start baking pastries, pies, cookies, and brownies . . .
Keep your desserts simple. Grill a ripe pear, peach, nectarine, or even an apple until lightly charred and sprinkle with brown sugar and Cinnamon. Serve it a la mode, garnish with a sprig of fresh mint, and you are in business. Too hard? Combine some fresh fruit, granola, and yogurt together for a quick and easy parfait. Still too hard? Go buy it somewhere! I'm serious. Take a store bought dessert, and make it your own. Buy a brownie, serve it with some ice cream, garnish, and voila! Besides, most restaurants outsource their desserts to pastry chefs or local bakeries. Take a trick from the pros.
She'll be impressed.