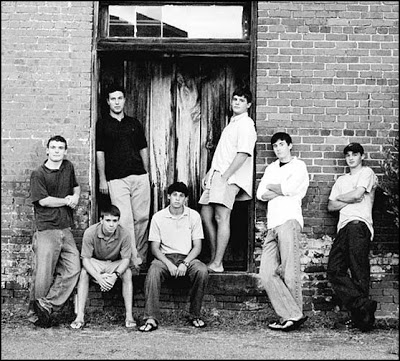 I've said it before, and I'll say it again. Athens, GA is one of the best towns in America. For all it's quirkiness, character, history, and tradition - this small college town located an hour plus east of Atlanta has never shied away from the national spotlight.
There are the easy associations that make this town famous: The University of Georgia, REM, The B52's, Widespread Panic, etc.
Yet in my opinion, Athens has never lost it's independence, even with such acclaim.
The independent spirit that's put Athens on the map as a music town is also alive and well in the food world. Though I was saddened to see my favorite spot, Harry Bissetts close it's doors, there's a wealth of great chefs and restaurants in this town. The best part? It's a college town, so you are likely to get a four star meal at a two star price.
Leading the pack for several years is chef Hugh Acheson - click on the link and you'll get an idea of his high caliber reputation.
Basically, I don't have enough time today to discuss all of the ins and outs of Athens, GA and why it's the greatest town in America. Why no time?
Because my ass is headed east bound and down this afternoon for a weekend of great food, music (Athfest), and cold beers with friends. That's right - I'm headed back to paradise.
And that picture? See if you can spot me? Pretty hilarious - we look like a pack of frat-dawgs more than a band. But, we had some cred to back it up at the time, regardless of our lack of having a 'stylist'. Throw us a bone and download a few tunes from my earlier days!
Cheers!
MM