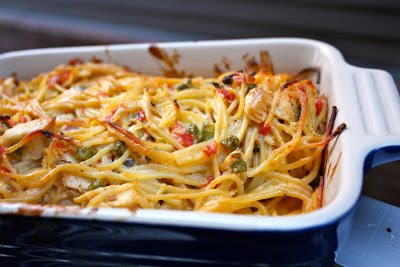 Ahhh . . . Comfort food at its finest. To be brutally honest, sometimes after a long hard day the last thing I feel like doing is cooking - after all I am human. Though cooking typically allows me to relax and unwind from a stressful day, sometimes I'm - well - just over it.
As you well know, I'm not a casserole kind of guy. They are typically filled with processed ingredients, loaded with fat and preservatives, and generally not healthy.
But, I'm also realistic. This is a classic dish, Chicken Rotel that you'll find 1,000 variations with just a simple Google search.
There's something to be said about preparing this in advance, pulling it out of the freezer, and popping it into the oven after a hard day. Probably not the best thing for my waistline, but certainly good for my soul.
Everything in moderation, right?
Enjoy!
MM