I was happy to do an interview with one of my sponsors, Wusthof. Check it out below!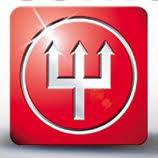 Matt R Moore - Cookbook Author, Writer, Photographer and Country Music Recording Artist
Country music artist, photographer and food writer; sounds like you are pretty busy guy. When did you first get into food and realize that it meant more to you than just sustenance? I suppose I'm always trying to prove false the old saying, Jack of all trades, master of none. In all honesty, I've acquired most of my skills out of necessity. Cooking has always been a passion of mine, as my grandmother and mother are both fabulous cooks. In my youth, I spent my days on the sporting fields and my nights in the kitchen. Everything in my childhood was a learning experience, and I was exposed to quite a bit at a young age. I enjoy being 'all over the place' as my friends say. Spending one day with me is certainly different from all of the rest!
Where did the inspiration for your books Have Her Over for Dinner series come from? I moved to Nashville first and foremost to write songs. After a few years of struggling as a songwriter, I jokingly made a comment to an agent friend of mine that I should just write cookbooks instead. I noticed a lot of my male friends relied on me to provide them with simple, healthy, and affordable recipes - especially when it came to entertaining a date. About a year later, I self-published the work and within a year The New York Times named it one of the year's best cookbooks! Sounds like an easy process, but it was definitely a ton of hard work. I'm grateful and humbled by the success of the book.
We love your posts on theArtofManliness.com website, in your piece Grilling Basics: Building a Better Burger you focus on the fundamentals. Are you a burger purist or do you like to mix it up a bit? Thank you. I love all of the great things going on at The Art of Manliness - it's such a vital and useful site for men to learn the necessary qualities of becoming a true gentleman. As one of their regular contributors, it's pretty obvious from my posts that I'm a minimalist in the kitchen. I prefer quality ingredients over quantity - and that goes for equipment too! My Wüsthof chef's knife can pretty much tackle all of my duties in the kitchen - there's no need for any other gimmicks or gadgets!
Did you attend culinary school? I attended momma's school of hard knocks and tough love! I'm not professionally trained, however I've always made that quite clear in all of my writings and interviews. I believe my voice is so well received by novice and home cooks because I speak their language. Most chefs tend to write recipes as though the reader has thousands of dollars worth of equipment or a kitchen full of ingredients. Don't get me wrong . . . I'm all about putting in the effort to create great food, but sometimes the expense and the time put into the process is unrealistic for most people. I prefer to keep things simple. I think most people appreciate that about my work.
When did you first discover Wüsthof - Do you have a favorite Wüsthof knife? My grandmother always used Wüsthof knives. In fact, when she passed, I inherited her cleaver - it's definitely my favorite, and I think of her whenever it's in my hands.
What's next for Matt R Moore? I just wrapped a week-long stint in Prince Edward Island cooking and performing at one of Canada's largest country music festivals. It was an incredible experience as it combined two of my biggest passions - cooking and food! I'll be back up to serve as a celebrity chef for their Fall Flavors festival in September. I'm also putting the final touches on my next book in addition to working with a few production companies on television shows. Like I said earlier, never a dull (pun intended) day in my world!
Finally, we have been talking about keeping it cool in the kitchen during those hot summer months with our Facebook fans. Serving dishes like ceviche and chilled soups are great when entertaining in the summer. Our Facebook fans are always looking for fun new recipes that satisfy and keep the kitchen cool. Care to share a stay-cool and satisfying dish with us? Absolutely!
Grilled Skirt Steak with Orzo Pasta Salad
1 lb. Skirt Steak
Extra Virgin Olive Oil
2 Tablespoons Balsamic Vinegar
Kosher Salt
Fresh Cracked Pepper
1 Cup Orzo Pasta
1/4 Red Onion, finely diced
1/2 Cucumber, finely diced
8 Cherry Tomatoes, quartered
1/4 Cup Feta Cheese, crumbled
1 Tablespoon Fresh Oregano, chopped
1 Teaspoon Fresh Mint, chopped
3 Tablespoons Red Wine Vinegar
In a shallow baking dish, season steak with kosher salt and fresh cracked pepper and toss in olive oil and vinegar to coat; set aside at room temperature. Meanwhile, heat a salted pot of water to boiling over high heat, add orzo and cook until al dente, 3 - 4 minutes; drain and set in fridge to cool 15 minutes. Heat grill over medium high heat and grill steaks 2 - 3 minutes per side for medium rare; remove from heat and allow steaks to rest. Remove chilled orzo from fridge and add remaining ingredients along with 1/2 cup of extra virgin olive oil. Toss well to combine and plate. Slice steak thin and on the bias and plate next to orzo salad. Serve immediately.
For more information about Matt R Moore please visit http://www.mattrmoore.com/