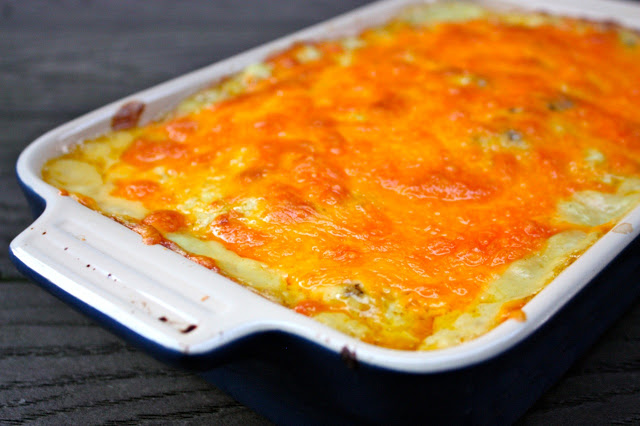 The cooler temperatures outside have got me thinking about one thing . . . comfort food. As a kid growing up, I was always playing sports: football, baseball, basketball (I was terrible), ice hockey, street hockey, tennis, soccer (ugh), etc. As much as I wore myself out on the athletic fields, there was always the comfort in my mind that I would return home to an incredible meal, created by the loving hands of my Momma.
Her meals would instantly make you forget about 4 hours of beating your head in on the football field on a long, cold November night. And of course, she knew that I always had my favorites. Hamburger Steak, Mashed Potatoes, Green Beans, Meatloaf, Mac' n' Cheese, Fried Chicken, Lasagna, Spaghetti, etc. You know - all of those comfort foods.
But one of my very favorites was her Easy Chicken Divan casserole. Chicken, Broccoli, a curried and creamy sauce, and sharp cheddar cheese - all served over rice. Incredible.
So, it was to my delight to return home to Nashville after a few weeks of travel to find this casserole waiting for me in the fridge. I know what you must be thinking, contrary to George Costanza, I'm neither unemployed nor do I live with my parents. Instead, Momma and Daddy were passing through Nashville on business, and she surprised me with this incredible meal upon my return.
Airlines, lack of sleep, and travel certainly don't take a toll on the body like the old days on the football field - but one thing is certain - this dish still satisfies just the same.
Thanks, Momma.
MM
Easy Chicken Divan
1 10 oz Frozen Package Broccoli, chopped
3 Cups White Meat Cooked Chicken, chopped
1 Can Cream of Chicken and Mushroom Soup
1 Cup Mayonnaise
1 Tablespoon Lemon Juice
1 Teaspoon Curry Powder
½ Teaspoon Kosher Salt
½ Teaspoon Fresh Cracked Pepper
2 Cups Sharp Cheddar Cheese, grated
Hot Cooked Rice, to serve
Preheat oven to 350 degrees F. Remove the broccoli from the package and thaw in the microwave for 2 - 3 minutes. Drain broccoli and add to the bottom of a greased casserole dish along with the chopped chicken. Combine the remaining ingredients except the cheese into a mixing bowl and stir until combined. Pour the mixture over the top of the broccoli and chicken and top with grated cheese. Place the casserole into the oven and bake 30 - 35 minutes until browned and bubbly. Serve over hot cooked rice.