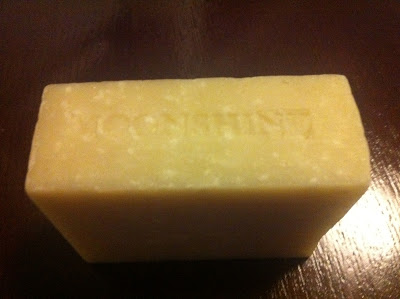 'Moonshine Soap' prototype
It's been a busy month or so . . . however I've still got nothing to show for it. In times like these I feel like a kid piling up rocks and placing them in a wagon only to take them to the market at a later date. Well, my wagon is getting pretty full.
I imagine most of us feel like that from time to time. The salesman that builds a list of leads, sometimes waiting months or even years to see the fruits of his labor finally 'close'. Even as parents, you fight some hard lessons with your kids because you know in the future - those tough lessons will pay off when it comes to their decision making and choices.
Anyways - I realize I'm starting to sound pretty dramatic. My WIP's (works in progress) have been much more subtle as of late. Whether its drafting new recipes, writing freelance articles, polishing some book proposals, pitching to television networks, or even giving you a glimpse of the prototype for the next release (Moonshine Soap) from my company EastWest Bottler's, I'm beginning to feel that it's time to take things to the market.
In the coming months, you'll hopefully begin seeing some of the things I've mentioned making their way out to the masses. With your support, and a little luck these works in progress will become successes.
And for a guy who talks a lot a bout food - nothing tastes better than success.
So, what are your works in progress?
MM