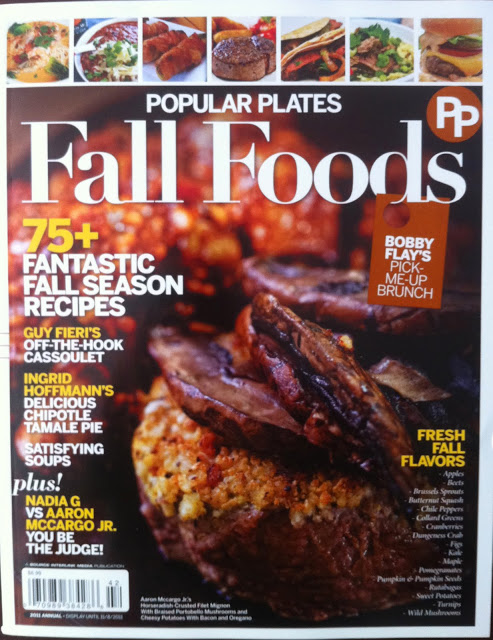 A few "first's" for me this morning.
#1. I opened up my mail to find the new FALL issue of Popular Plates magazine. I was excited to be included in this great publication, in fact this is my FIRST time in a NATIONAL magazine. Sure, I've been lucky to score some great PR on national television and the like, but I am grateful for being a part of this issue.
#2. I made the front cover! Well, my food made the front cover . . . and it's pretty small . . . but hey, you've got to start somewhere right? I suppose I'm most proud that it was my photography that had the chops to be showcased along such other great dishes on the front cover of the magazine. Pretty cool!
The magazine will be out in the coming weeks at stores everywhere! Go pick up a copy and make my Gameday Chili.
MM