A day in. Always starts by putting your toe in the water.
Quite frankly today was like most others, except I cut out a beer or two that I always enjoy in the evening. I've decided that my iPhone photography is less than inspiring, so unless something really strikes my fancy I won't waste my time with posting pictures of food that looks less than delectable. I'll plan on being quite strict so I can indulge a touch while in Greensboro over the weekend. By indulge I mean a Bojangles Chicken Biscuit and most likely a few cold beers.
I'll post some Napa photos later this week.
Breakfast
2 Poached Eggs
Creole Seasoning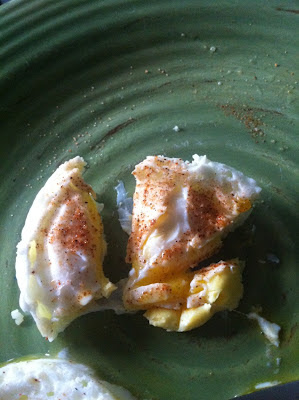 Lunch
- Salads are my staple after a workout. Salad bars are quick, cheap, and convenient.
Romaine
Spinach
Tomatoes
Carrot
Garbanzos
Black Olives
Feta
Egg
Red Onion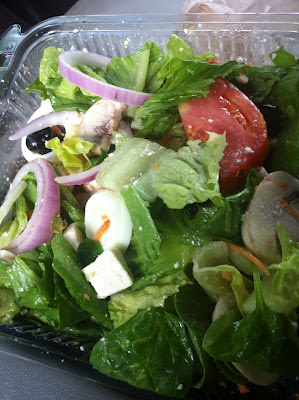 Dinner
- I was seriously craving pasta all day, so I made a creative twist in wanting that red sauce and cheese by going with a stewed tomato and green bean dish that I topped simply with Sartori cheese - (Parmesan). Add in a grilled chicken breast for lean protein, and this was a knockout. Virtually a carb free day today.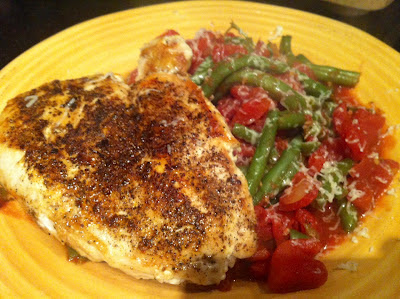 Workout
- 6 Mile Run @ 7:30 pace